Guide to Visiting Kuala Lumpur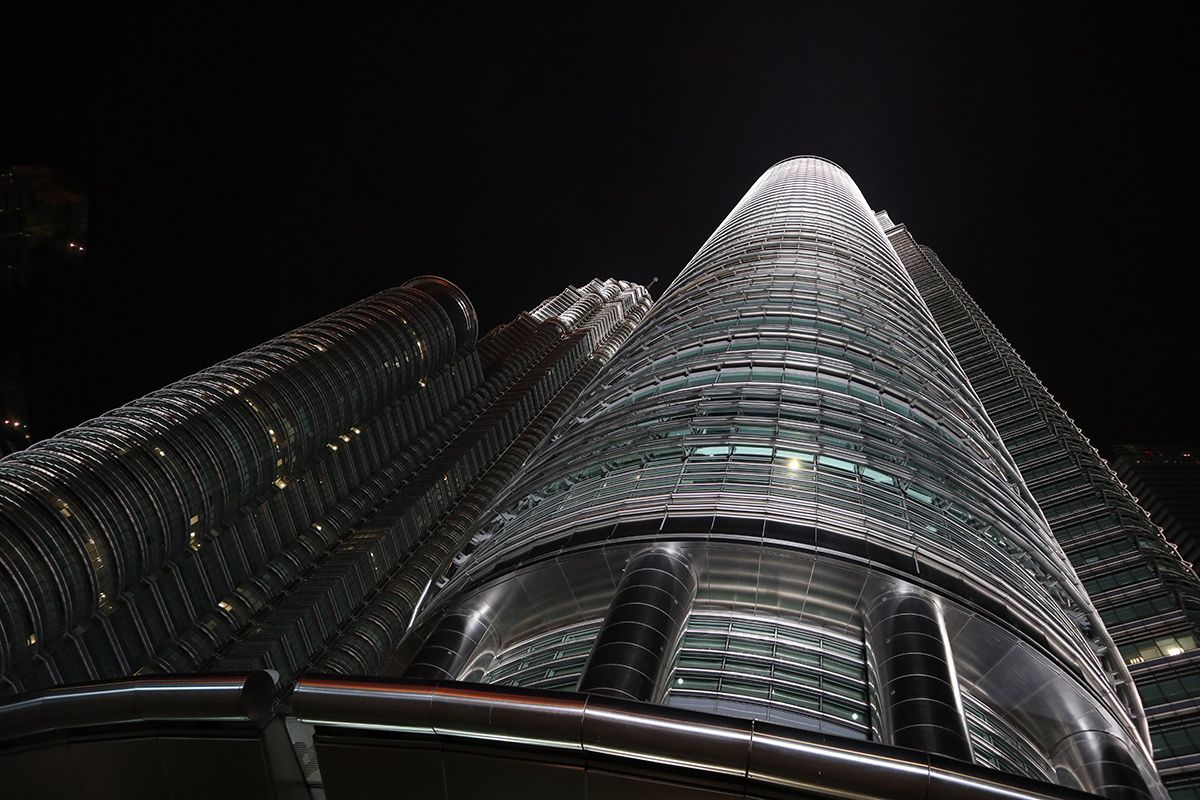 So you're headed to KL, or are planning on doing so. This is a guide informed by the experience of an Australian student, it will provide some information relevant to those wishing to explore Kuala Lumpur.
Geography of Kuala Lumpur
Kuala Lumpur is a federal territory of Malaysia 55 km to the North of Kila Airport, which has a number of regions of interest. Bukkit bintang is a large area with many malls and markets, the city centre lies to the north and train lines spider away from KL Sentral to many popular attractions.
Many affordable accomodation options will place you right in the city close to public transport and is easy to get around.
Transport
Post arrival at Kila Airport one of the several transport options will get you to the city. In Kuala Lumpur in general there are a few options exist:
Taxi
Train and Monorail network
Walking
Bus
From the airport, the cheapest and fastest form of transport is via the Kila Ekspres to KL Sentral. It's recommended that a traveller buy a return ticket from the counter at the airport labelled Kila Ekspres to travel to the city centre.
Grab
In general the preferred method of transport will be via Grab - the Uber of SE Asia which has prices that are extremely affordable compared to taxi services in Australia. Taxi's can be hailed from within the Grab app, and are typicaly 10-15% more expensive than the equivalent Grab, available in the app. Typically the Grab cars are in better condition than Taxis and broken seatbelts are a common in each form of transport.
Train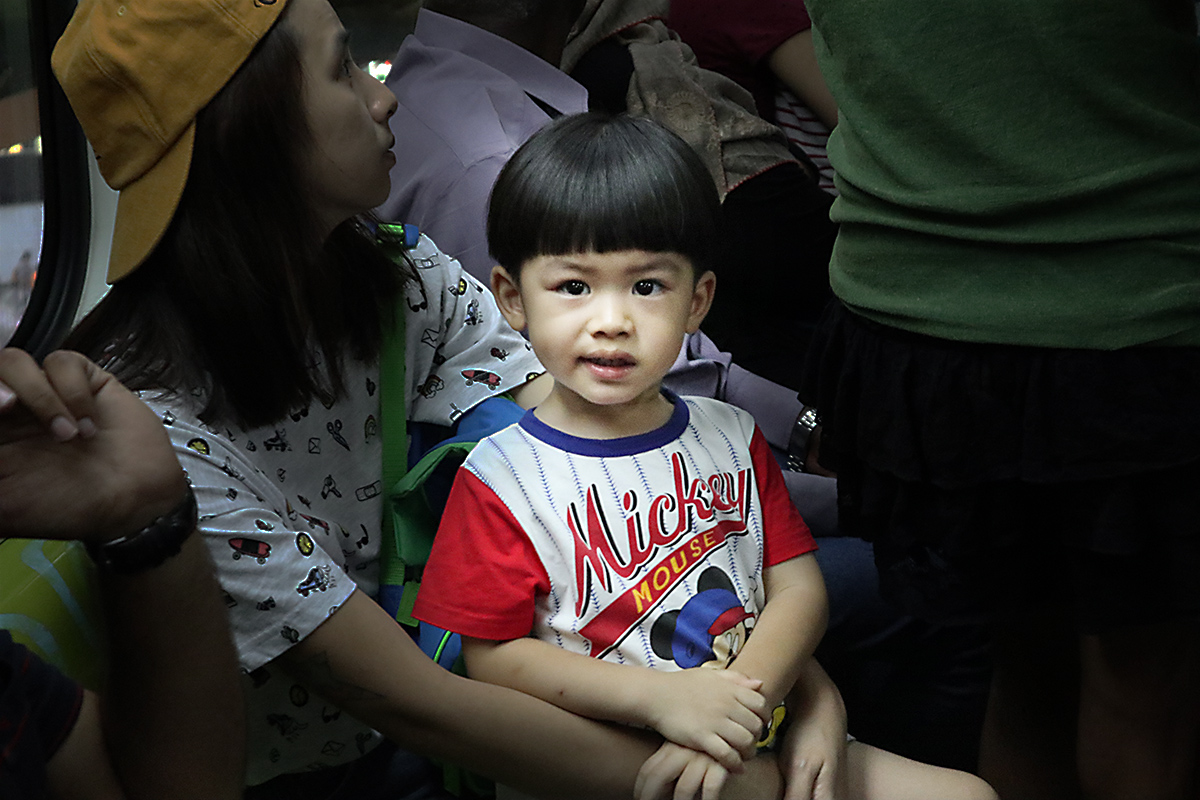 From the airport, the fastest and likely cheapest method will be to use the Kila Ekspres which is a direct service from Kila airport to KL Sentral station. Other methods of airport transport like Grab Car and Taxi are subject to additional tolls that may not be shown on your fare estimate. Kila Ekspress tickets are approximately 100RM return.
When booking a return ticket, the complimentary 2 day unlimited travel pass will give you access to all of the Rapid KL Lines for free, which will most likely be better value if you activate at the beginning of your second day of travel and instead make use of the Token system in each station if catching the train anywhere from KL Sentral en route to accomodation to make the most of the 48 hour period of unlimited travel. Costs are usually between 1-5 RM for a train trip between any two stations. Train Network Map for Klang Valley in pdf form is a must have.
Station Nuances
Some stations in KL have terminals that are far away from one another but are still labelled the same station. Pasar Seni station is a prime example of this, which has a two ways of entering each side of the platform which require a road crossing and a 5 minute walk to change to the other side of the platform.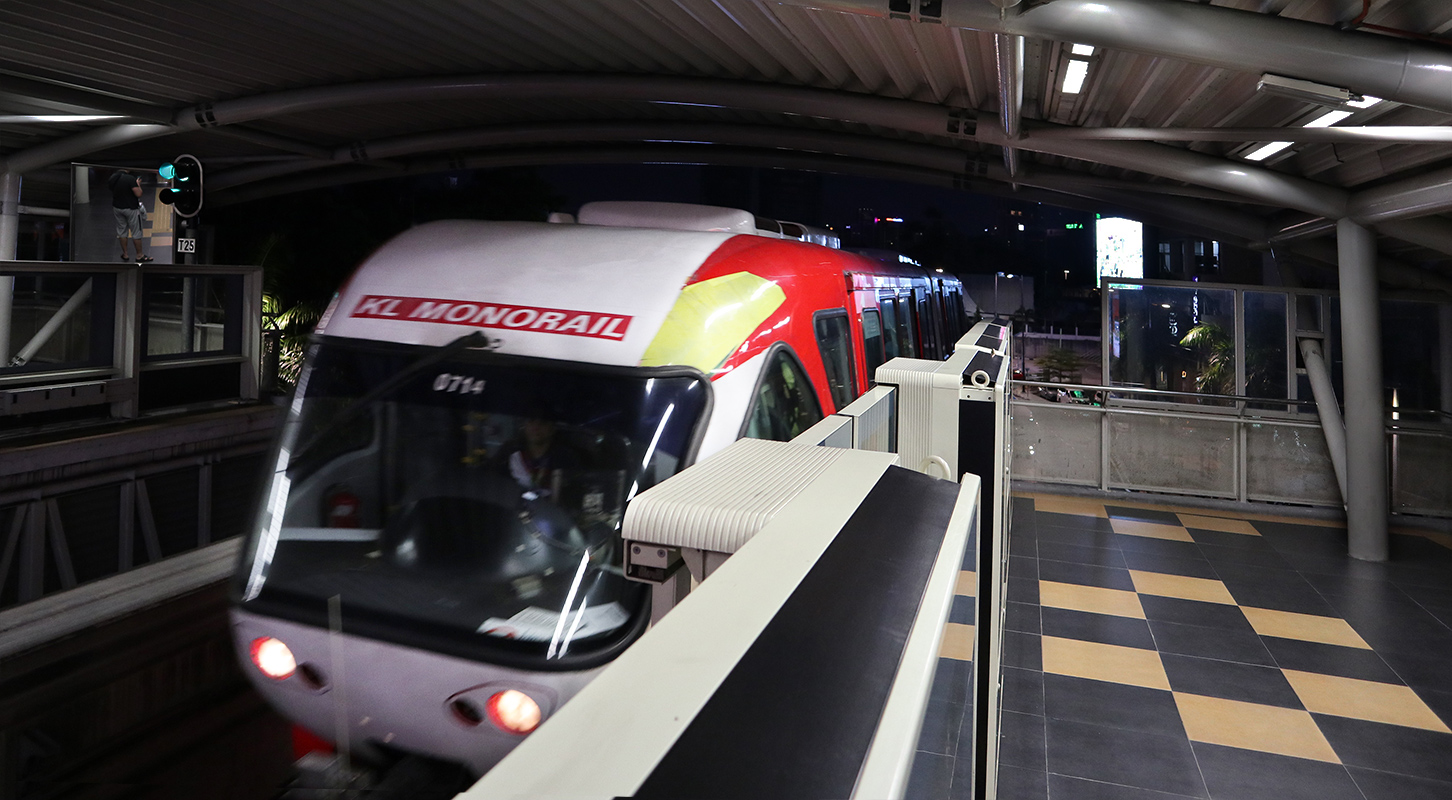 Conversely, some stations are within close proximity and have different names, like KL Sentral and Muzium Negara, which are within the same complex. Service staff are helpful and speak English and are used to speaking with foriegners, which are usually available at a station behind ticket counters or in information booths. It's common to be directed to another booth or counter to solve your problem.
When purchasing tickets, it's recommended that only one leg of the train journey be purchased at a time, as sometimes you can lose your token when exiting even though you have paid for the remainder of the trip.
Currency and Exchanges
Currency exchanges from any foriegn currency are best done in the city, as the rates are best at banks or dedicated currency exchange stalls. Malls in the [KLCC](#petronas towers) and all in the Bukkit Bintang vicinity had about 3% spread currency exchange rates. Citibank offers Australians the most convienient and competive rate on currency conversion for an Austrlain bank account, and TransferWise can help with larger payments to Malaysian accounts.
Effective June 1st the GST in Malaysia has been set to 0% which means that in the coming months some prices will actually be cheaper than advertised, unless there is a 0% GST charged label on given prices. Countrywide 6% off makes a significant difference when purchasing day to day goods which where previously charged GST.
Accomodation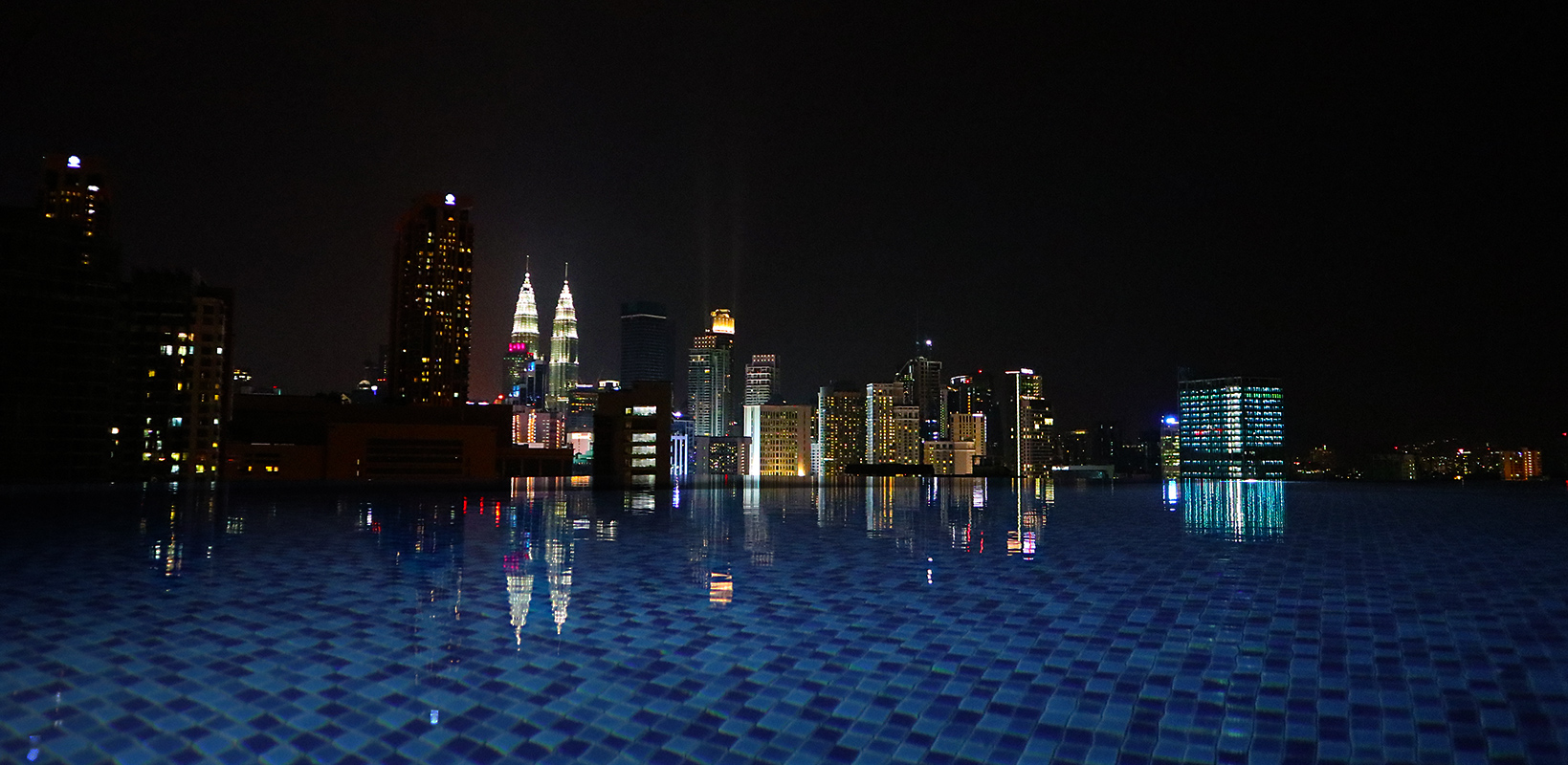 Accomodation is cheap and plentiful in KL, from 13RM per night Hostels, to a lavish 48RM per night apartment if you're wanting to splurge a bit more. AirBnB consistently has the best rates of the nicer apartments, which are generally located in somewhere within the reach of the train network. Personally I selected a place reasonably typical in the area called D'Magestic place which is shown below.
Note that a newly introduced Tourist Tax of 10 RM per night applies, however the collection of this by property owners seems to be lax. The 10RM fee doesn't apply to long term residents however.
Food
In general food is incredibly cheap if you choose to eat the local cusine. In genral the local foods will taste nicer than foods from other countries, as the methods of perparation are better understood and likely have a higher turnover rate than the others. Malay foods like Laksa and any Nasi Lemak variant are going to be cheap and taste pretty good. In the Chinese areas like [Petaling St](#petaling st) there is a large amount of pork included meals like pork buns or jerky.
Take the time to survey the cleanliness and turnover of any establishment, and don't be afraid to not eat foods if you're worried about the preparation practices. One of our friends ate room temperature chicken which had an unusual texture. Needless to say, the resulting experience over the next 4 hours in the bathroom changed his attitude to 30°C chicken.
Things to do
Batu caves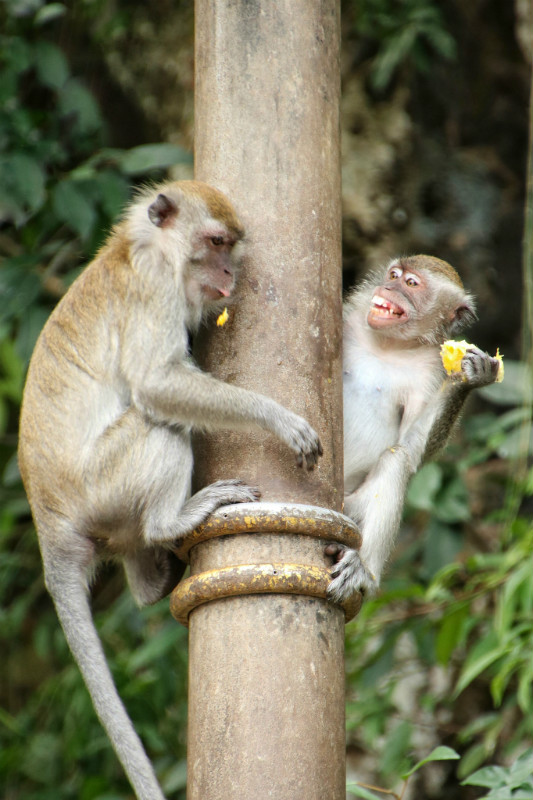 Located to the North of Kuala Lumpur these Caves have a number of monkeys and some Hindu religious temples. Access via KL Sentral on the Batu Cave line, ensure that the train you board goes all the way to the Batu Caves though, as some return before reaching the end of the line. The caves are a great way to spend a half a day. Many tourist items can be bought in shops near to the caves. The steps are free to climb, and notices to remove footwear are routinely ignored. Other caves are paid entry, for 5RM which is payable at the gate.
Petronas Towers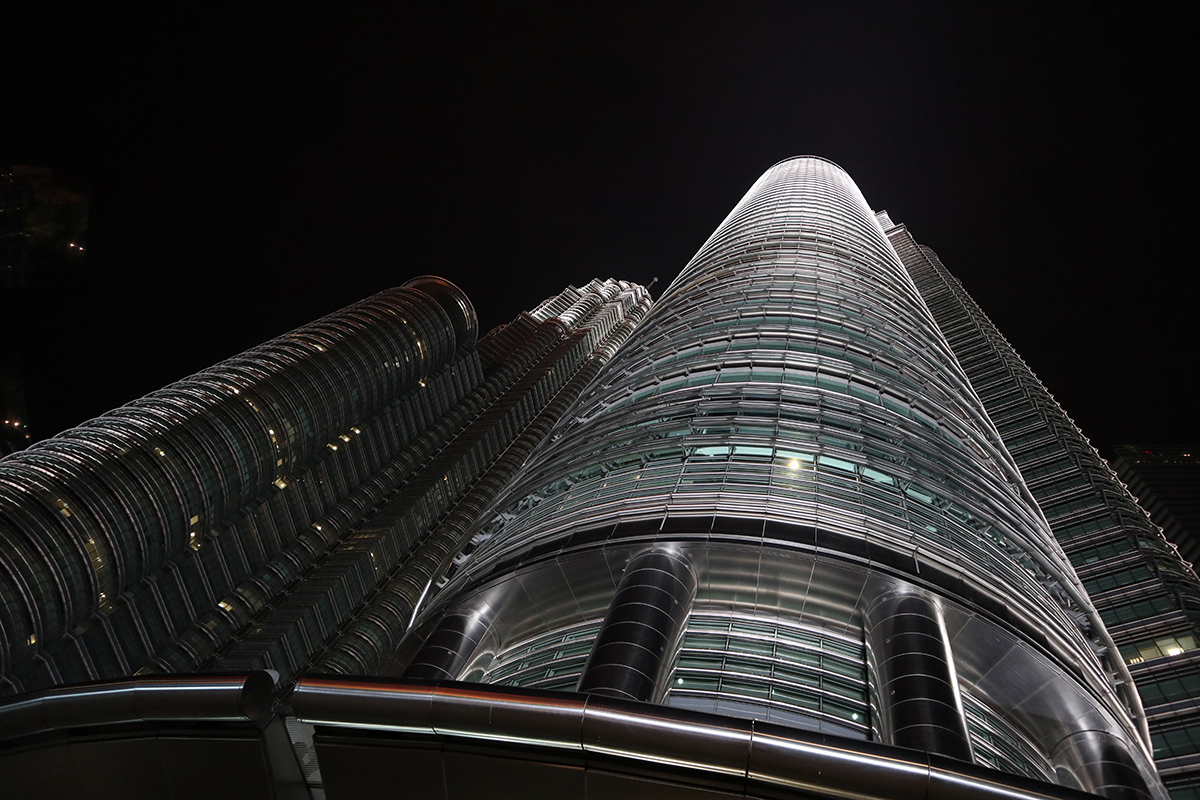 Tallest twin towers in the world, accessible via KLCC station which is a short walk to the North of the towers. Two levels are accessible by the public, both the skybridge (half way) and an observation deck at the top. Tickets are best purshased at the towers, at the concourse or "C" level at the KLCC shopping mall. Ask at an information desk if you're unable to find the entrance. For the best wait times, arrive early in the morning and expect to wait some time. Sunset around 7PM is probably the best time to observe as you see the transition from dusk to night though will likely be busiest.
LowYat Markets
Sporting 7 floors of technology, the layout is rather interesting as the major businesses have stalls on multiple floors. Instead of consolidating to a larger section, there will be very similar or the same products on most floors. Anyone with an interest in technology will find just about everything here in terms of consumer electronics at good prices. Here, haggling can also get you a better deal - doing your research will give you a really good edge if you really need something like a laptop or a phone.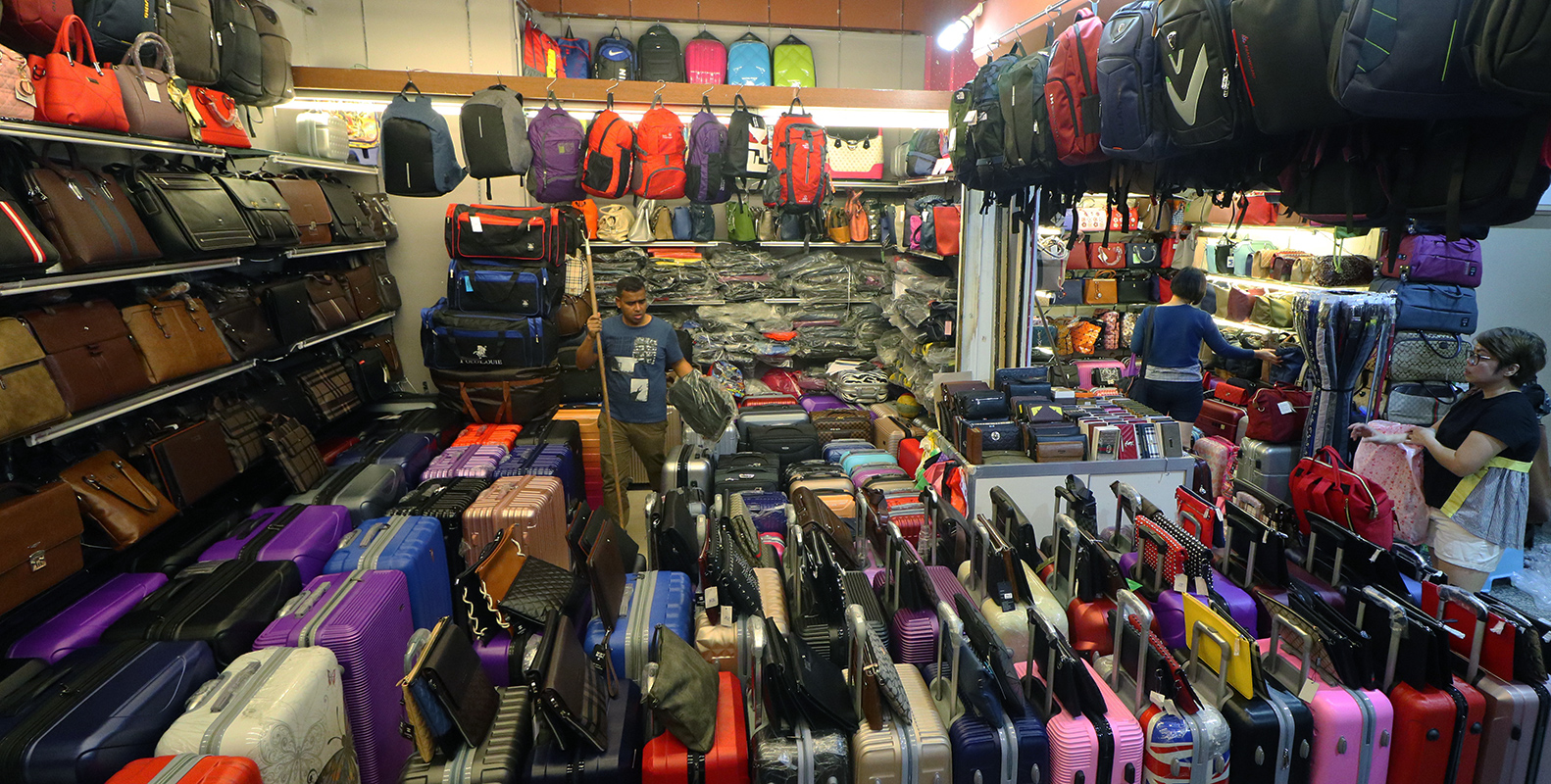 Petaling St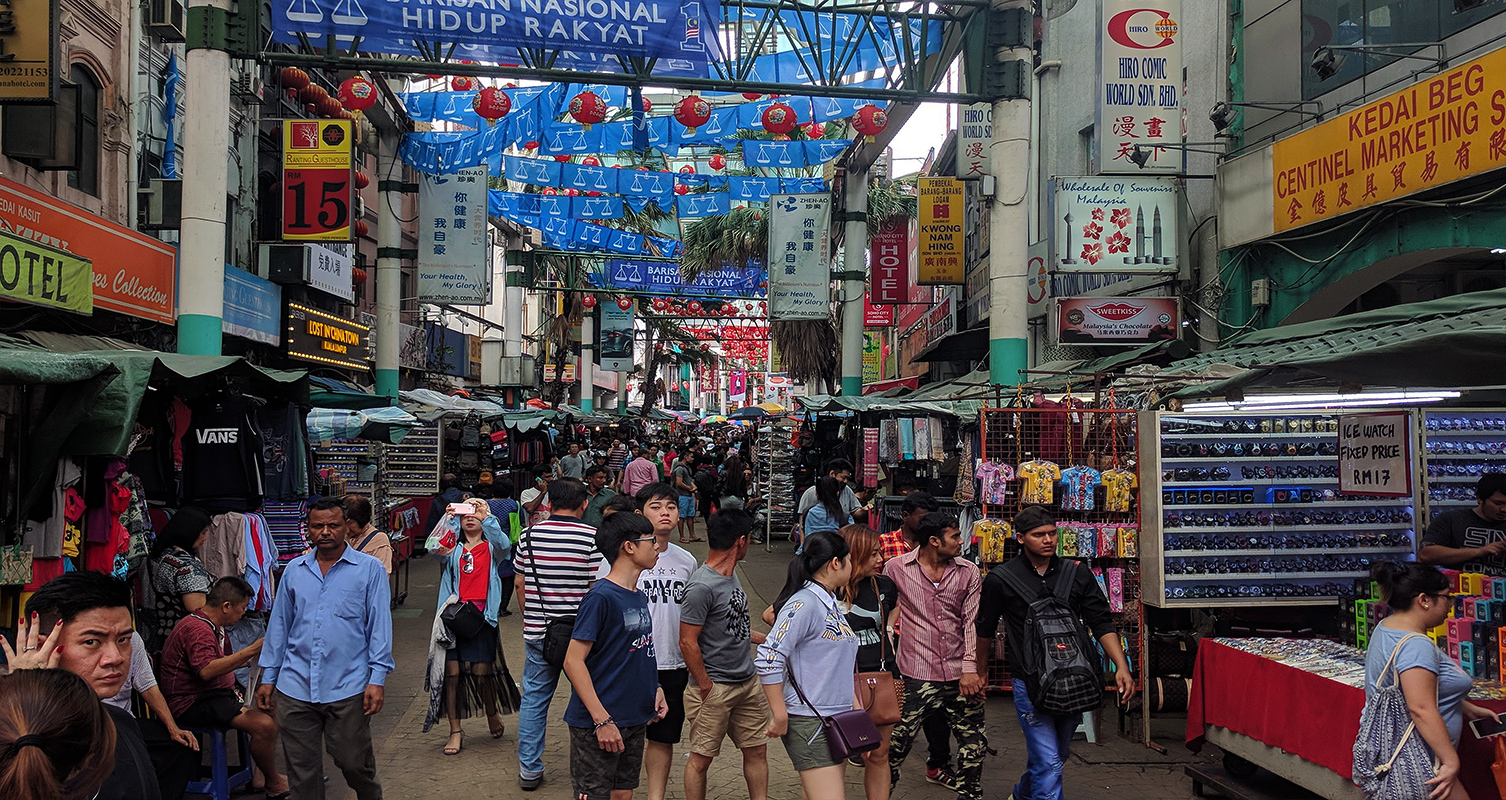 A great place to practice your haggling skills, this Chinese Malay area is also referred to as China Town. Many tourist items can be purchased here, from watches to belts and various ripoff brand name attire. I'd encourage you to sharpen up your bargaining skills here, as it's expected and most definitely transferrable to more essential purchases.
KL Park
Right next to KLCC station, this area is good for kids and families, with one of the largest playgrouds imaginable, with associated waterpark. Right next to the Petronas towers it's very easily accessible.
Concluding remarks
Kuala Lumpur is a destination which welcomes tourism, was very friendly and provided a really cost effective destination for myself on the way to Sarawak for study. The city has plenty to see and do, and I inted to return in the future to see some more places, like the numerous museums and KL tower which I was unable to visit on my 3 day trip.